The great city of Austin welcomed us for the test drive of the new and first BMW 2 Series Convertible
BMW harkens back to its small car roots with a droptop version of its tossable 2 Series Coupe. Welcome to the new BMW 2 Series Convertible. My biggest question about the 2 Series Convertible, was whether BMW could add the drop op and not kill the dynamics of the seriously fun to drive 2 Series Coupe.
To find out, BMWBLOG headed to Austin, Texas where BMW had it waiting for us along with an 2015 X6 M on the Circuit Of The Americas race track.
Though BMW has a three piece metal hardtop convertible in the 4 Series and Z4, they have kept it lighter and simpler with a cloth top on the 2er. The top can be opened or closed at low speeds, less than 30 mph. BMW prepared for us to drive the 228i in Glacier Silver Metallic with the Sport Line and Coral Red Dakota Leather with black stitching. An M Sport suspension is included with the Sport Line and other options include a Cold Weather Package, Driver Assistant Package, Driver Assistance Plus, Premium Package, Technology Package, and last but not least Harman Kardon Premium Sound. The total bill comes to $50,225. Not exactly cheap for a midsize convertible.
THE DESIGN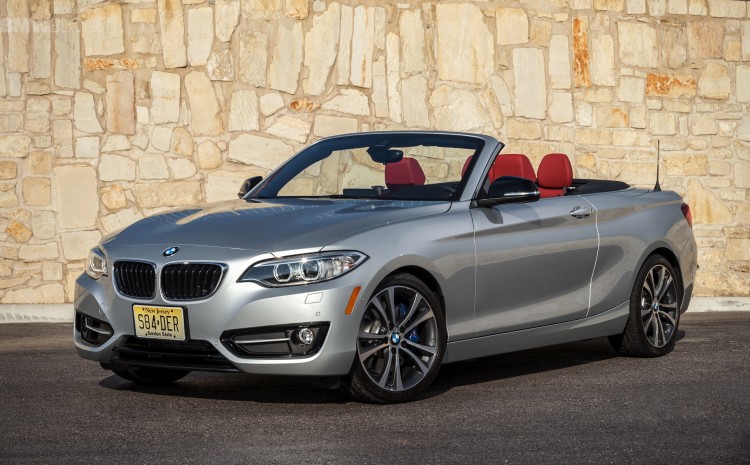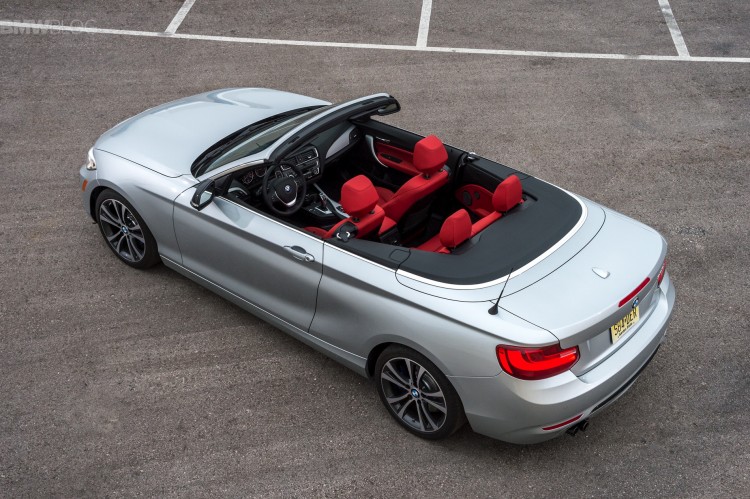 The 2 Series Cabriolet has very broad shoulders compared to its coupe brother. Flowing lines on the hood start at the headlights and flow back up the hood. A horizontal crease line starts on the front fenders and work their way to the rear while rising to the back of the car. The taillights have the classic BMW L-shape.